Camp Verde, Arizona – October 1, 2022 – CRR: A Lifestyle Company broke ground late last month on a new self-storage facility in Camp Verde. The development is in partnership with Provident Real Estate Ventures. The self-storage facility will have 691 fully enclosed and climate-controlled units ranging in size from 5'x5' to 10'x25'.
"With several properties including our flagship property, Verde Ranch RV Resort, Camp Verde has proudly become our home base. We are delighted to be a part of this community that has welcomed us with open arms and continues to bring new businesses and services to those that have made Verde Valley their home," said CRR's Chief Operating Officer, Mike Harrison.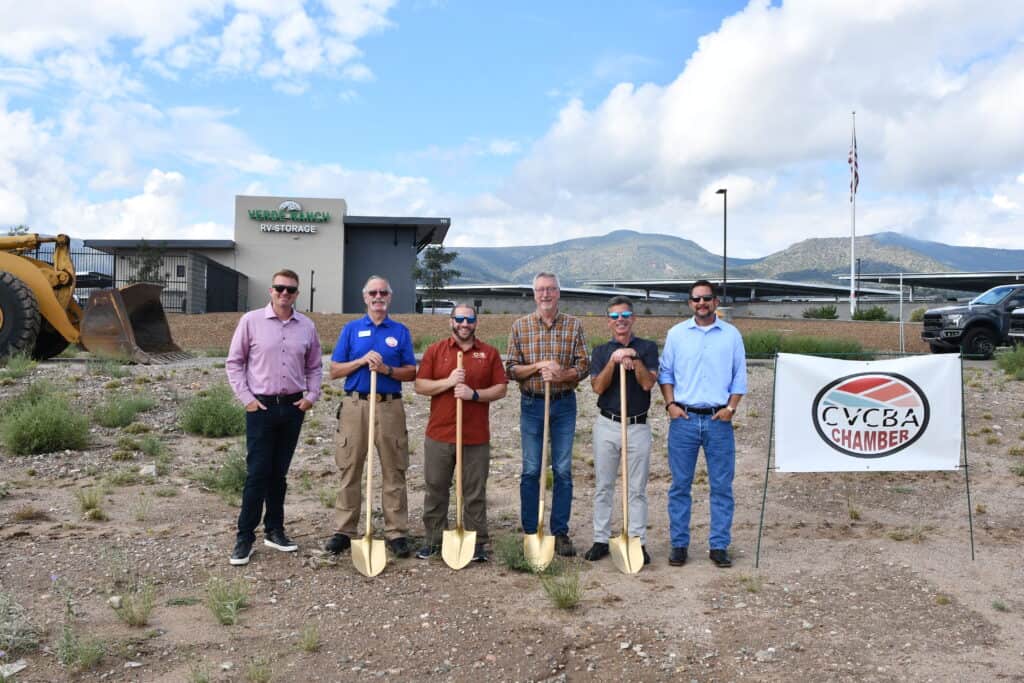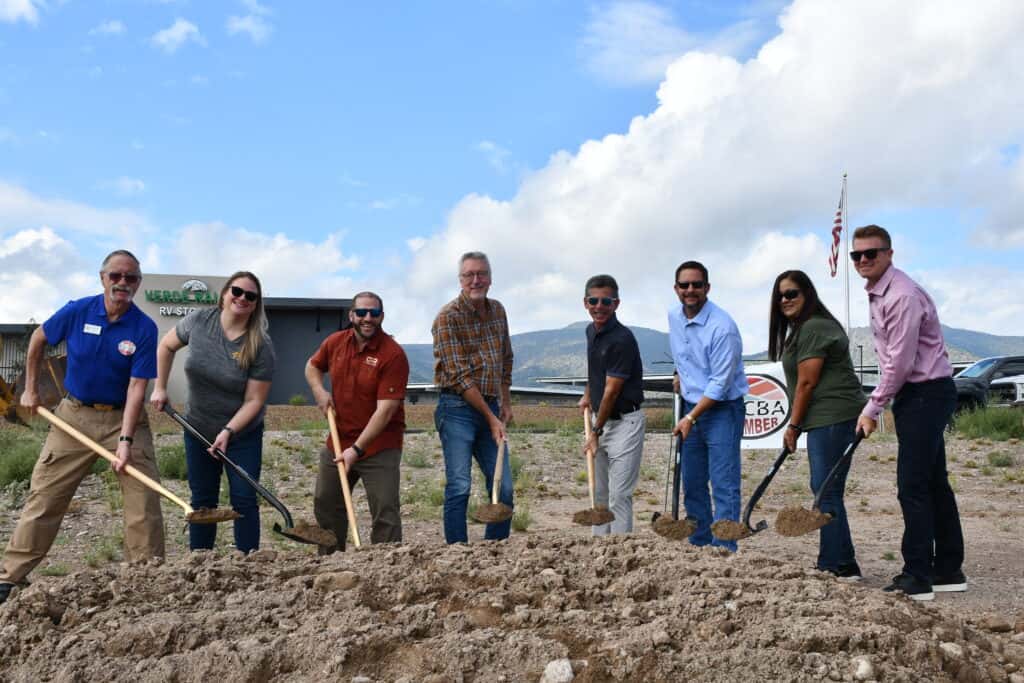 "Camp Verde is a great place to work, stay, and play. We are excited to continue our partnership," said Ben Rubin, Chief Executive Office of CRR at the ground-breaking ceremony on September 22, 2022.
"Provident Real Estate Ventures is thankful for our relationship with the town of Camp Verde, council, and chamber. We look forward to many more projects in the area," said Provident Real Estate Ventures Development Manager, Blake Carroll.
Also in attendance were Steve Ayers the Economic Development Director with the Town of Camp Verde, Richard Ellis, President of the Camp Verde Chamber and Business Alliance, and Scott Campbell with Campbell Development, LLC. "As a Verde Valley local, I am excited for this opportunity to be working with Blake, Provident Real Estate Venture, and the CRR team," said Campbell.
The property is expected to open in the Summer of 2023 and will begin taking reservations shortly before opening.
CRR provides award-winning RV Resorts, beautifully built manufactured housing neighborhoods, auto wash, and convenient RV/boat storage solutions. CRR properties offer high-quality amenities to provide their customers with unique and enjoyable places that offer accessible luxury, value, and fulfillment.
Visit our website at https://crrhospitality.com/ to learn more about our services. You can also email us at info@crrmgmt.com or call us at (928) 554-7710 for inquiries.
Provident Real Estate Venture's current business model is to be the equity source for development partners in targeted markets. Its philosophy is to partner with developers in higher growth markets who can successfully source off-market opportunities. Provident Real Estate Ventures currently has relationships with an industrial development partner in Phoenix, a high-end residential development partner in Chicago, an Arizona-based development partner for all RV/MH assets, and an in-house real estate development manager on staff.
Visit our website at https://providentrev.com/ to learn more about our services.
Additional links –
Camp Verde Chamber and Business Alliance